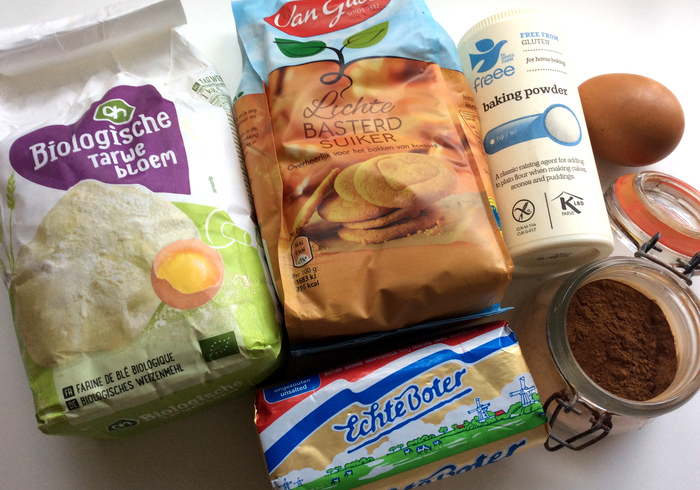 Shopping list
275g plain flour + extra to dust
75g cold butter, cubed
1 teaspoon baking powder (5g)
1 free-range egg
1 tablespoon gingerbread spices
4 tablespoons of maple syrup
100g brown caster sugar
fondant icing in various colors
edible glue
We love to bake autumn biscuits often, so cosy! Especially these tasty ones, with gingerbread spices and cute faces! The mini-monsters love it but today we're baking them secretly, sadly our youngest foodie can't join us eating them anymore, because of gluten.
How to make spicy Autumn biscuits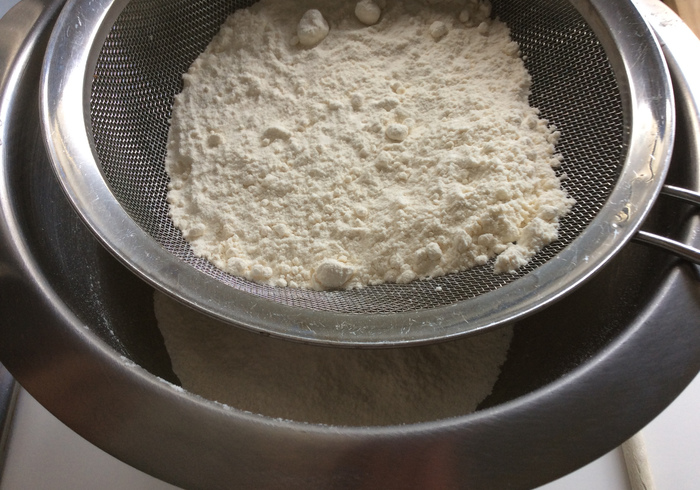 Sieve the all purpose flour in the mixing bowl.
Add sugar, baking powder and spices.
Stir all ingredients together until well combined.
Rub the cold butter cubes by hand into the flour mixture.
You are done if the mixture looks like this.
Whisk the egg with the syrup.
Add it to the mixing bowl.
Place the mixing bowl on the machine then knead the mixture - using a dough hook - into a coarse dough.
Knead by hand until smooth.
Shape the dough into a ball.
Refrigerate the dough for 1 hour.
Preheat the oven to 170°C
Place them on waxed paper, bake 8 - 10 minutes,
Allow the biscuits to cool on a wire rack.
While the biscuits cool completely, stick out Autumn shapes and faces from fondant icing.
Hints!
cut the dots for the toadstools out of white fondant icing using a straw
to make kawaii eyes and cheeks roll tiny black and pink balls between your hands,
press them on the figures then stick white a sprinkle on the black eyes
Stick the shapes and faces on the biscuits, use edible glue.