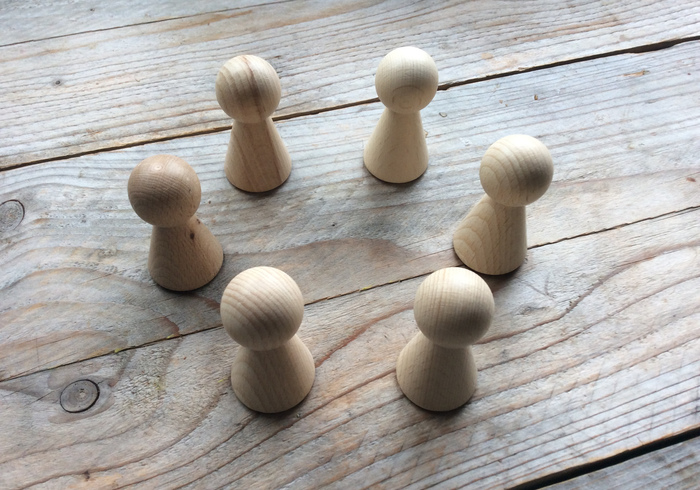 What do you need?
wooden dolls
coloured felt
needle and matching yarn
coloring pencils
hobby glue
piece of sheeps wool
2 little wooden beads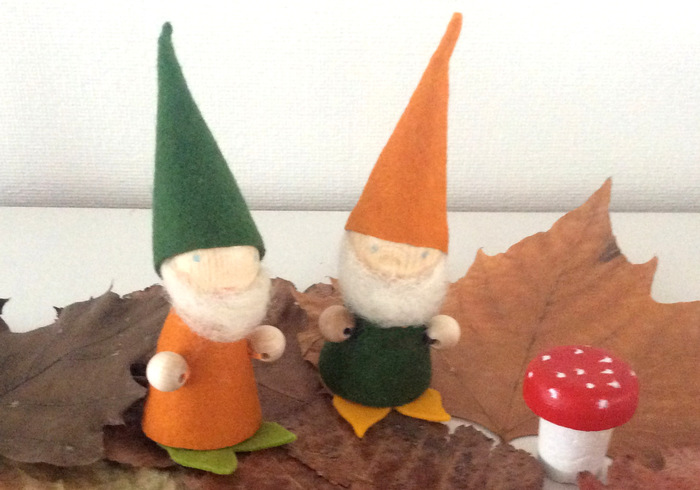 On our seasonal display gnomes can not be missed, we dress simple wooden cone dolls in felt jackets and a hats. The little ones say these gnomes look beautiful :)
How to make gnomes
Print the pattern and cut it out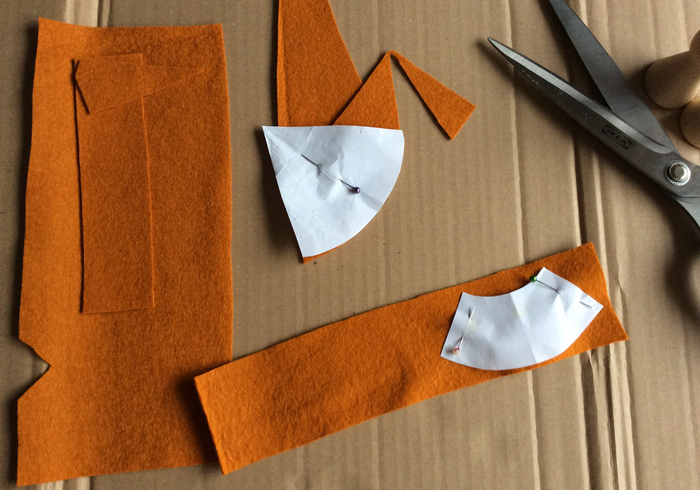 Pin the pattern onto the felt.
Pin the jacket around the doll.
Fold the had and sew it closed.
Make a 2nd gnome in a different colour.
Sew both jackets closed on the back.
Colour faces on the gnomes, or don't.
Roll two small tufts of sheep's wool between your hands into two short beards.
Stick the beards, hats and feet on the gnomes.
Sew the beads (the hands) on the jackets.
The little gnomes are really sweet!