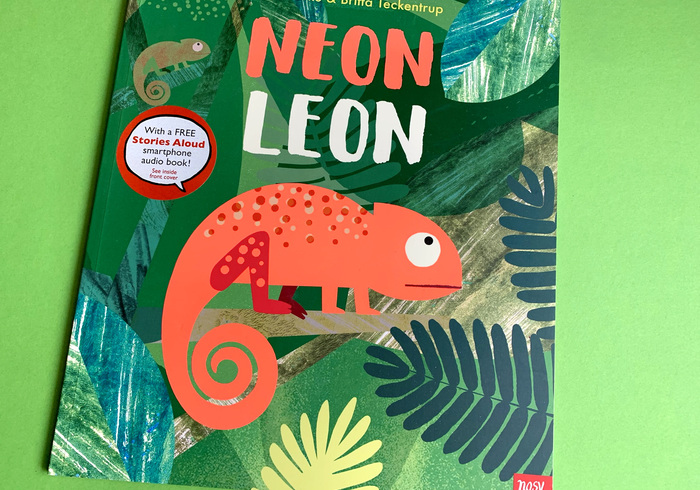 Neon Leon
Author: Jane Clarke
Illustrator: Britta Teckentrup
Original language: English
Published: January 2018
Publisher: Nosy Crow
ISBN13: 9780857638076
Price: € 9.29 (paperback)
Age: 4 - 7 years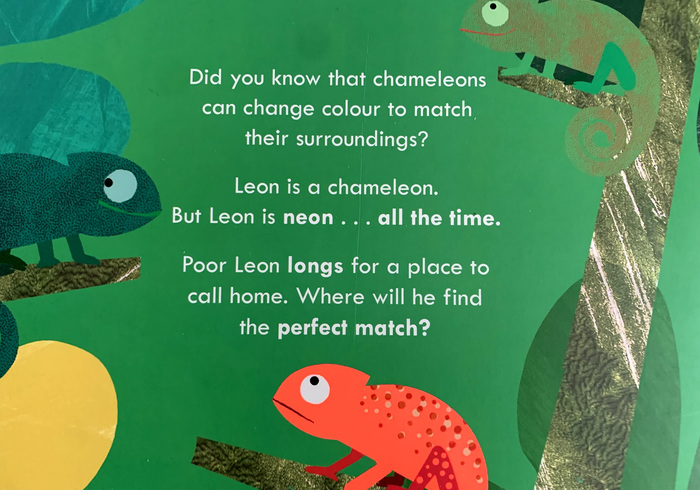 After last week's chameleon book A color of his own (a color of his own) we thought it would be fun to put Neon Leon in the spotlight today, another book about a chameleon who is sad. He has the opposite problem from last week's little chameleon. He does have color of his own!
While all chameleons always adapt to the color of the environment and are thus automatically camouflaged, Neon Leon stands out. And not just a little bit, but to his chagrin he is always luminous orange! But also for him there will be a happy ending to his problem, you can read it in this lovely book!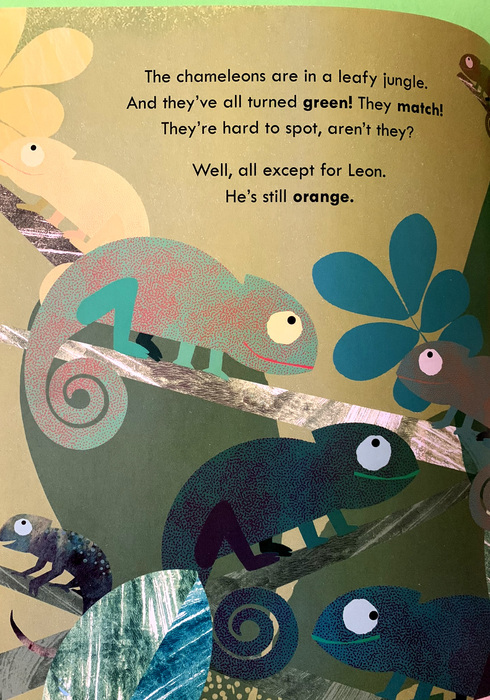 The story is written by British children's author Jane Clarke. The story is funny even though Neon Leon is sad. The mini monsters really like that the book is interactive, everywhere in between are small assignments for little readers or listeners. You can also scan a QR code in the book to get the free audio book for your smartphone. Super fun!
The fun illustrations are by renowned illustrator Britta Teckentrup, who you may already know from older books of the week, on snazzie. The prints are brightly colored and the chameleons are so cute! The mini monsters love this book! It is fine available in Dutch and in English.
3 bright shining stars for Neon Leon from all snazzie readers!