Don't Worry, Little Crab
Author/Illustrator: Chris haughton
Original language: English
Published: January 2019
Publishers: Walker Books
ISBN13: 9781406385519
Price: € 15.99 (HC)
Age: 3-6 years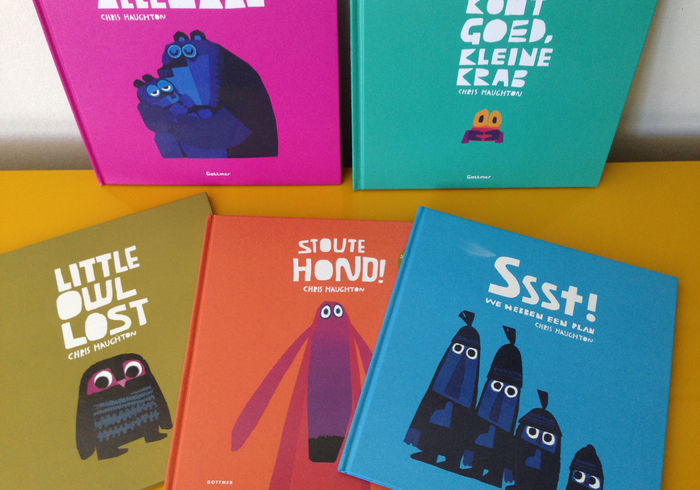 Don't worry, little crab is Chris Haughton's fifth book and snazzie has them all.
Our youngest snazzie 'readers' (listeners) adore the books, ever since the first book, Little Owl Lost. The stories are very relatable to toddlers and nothing works better than recognition, especially at that age.
The adult readers wonder how someone can express so much with collages, it is beyond us. But open any Chris Haughton book and you will see he can very well. Look for instance at the guilty head of George in Oh no, George! Or look at the expressions on the little crab's face in this new book, when he looks apprehensive or triumphant. Beautiful!
We end with a video. In it you can hear Chris Houghton himself talking about his work. What a nice man and what fantastic books! We hope that there will be many more books to come because reading aloud from them is great fun and Don't worry, Little Crab is certainly no exception!
Three lucid shining stars above the sea for Don't worry, little Crab.