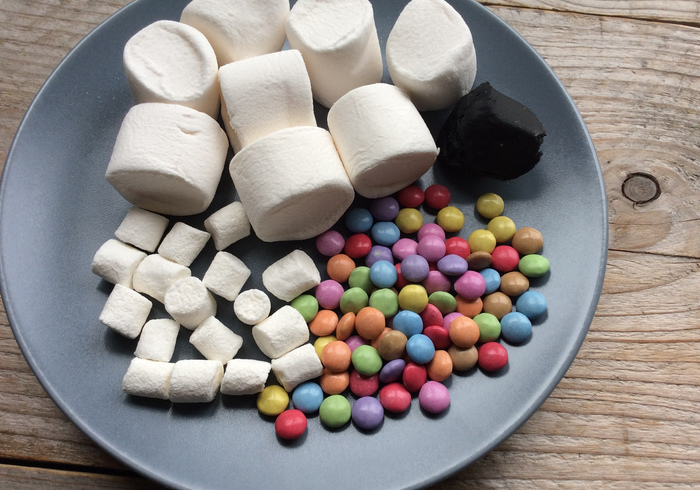 Shopping list
250g plain flour
pinch of salt
1 teaspoon baking powder
100g caster sugar
100g soft butter
1 free range egg
150g icing sugar
2-3 drops of lemon juice
2 tablespoons water
little box of mini-smarties
small piece of chocolate
6 marshmellows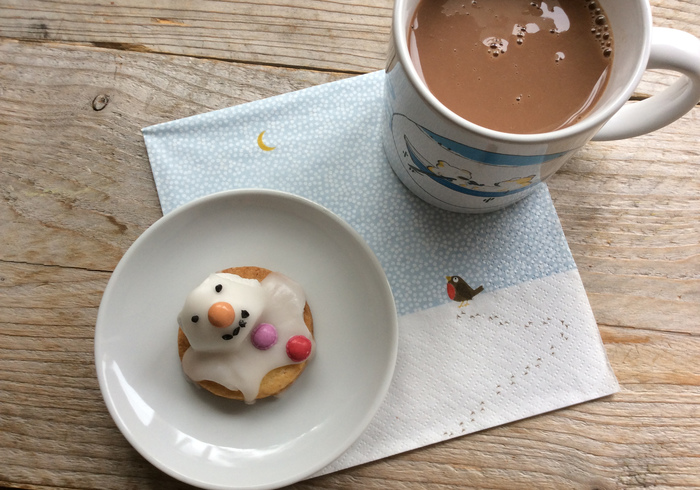 Our cute melted snowmen are real winter biscuits. The mini-monsters love them because the look cute and taste very sweet!
How to make melted snowmen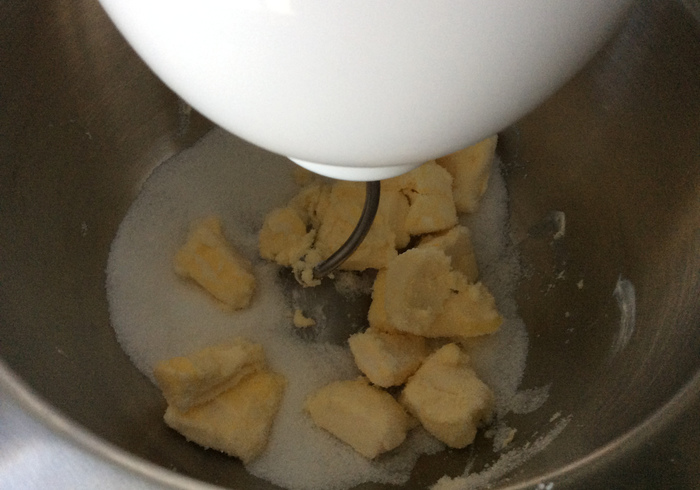 Mix the butter with the sugar creamy.
Beat the egg and vanilla extrac into the buttermix.
Stir flour, baking powder and salt until combined.
Mix in the flour in parts until combined.
Knead the dough quickly smooth by hand.
Place the dough 1 - 2 hours in the fridge.
Roll the dough to 1cm, cut out circles.
Bake the biscuits in +/- 10 minutes golden brown.
Allow the biscuits to cool on a wire rack.
Stir a white glaze of icing sugar, water and lemon juice.
Cut the marshmellows, 1 halve on each biscuit.
Press the marshmellows in the glaze, let some drops run off the biscuits.
Press eyes, nose, mouth and buttons into the wet glaze.
These biscuits will look very cute in between the appelbeignets and the oliebollen!